Hygiena's ATP reinigings monitoring systeem EnSure and SystemSure Plus.
Hygiena ATP-meettechnologie bepaalt hoe schoon het oppervlak is en levert een relatief numeriek getal dat het aanwezige vuil op de oppervlakte weergeeft.
Gebruikt u dit samen met Hygiena's SureTrend tracking software, dan levert dit een snelle en eenvoudige manier om periodiek de testresultaten te volgen, te analyseren, trends te bepalen, te documenteren en te rapporteren.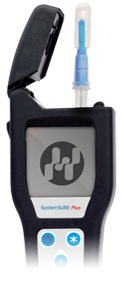 The SystemSURE Plus is ontworpen voor het snel en gemakkelijk uitvoeren van ATP testen. Het compacte en duurzame ontwerp en spatwaterbestendige toetsenscherm zorgt ervoor dat het in alle soorten omgevingen zijn werk doet. De intuïtieve en gemakkelijke interface biedt heldere testresultaten.
De robuuste technologie en het meest gebruiksvriendelijke ontwerp, maakt van SystemSURE Plus het best beoordeelde systeem dat voldoet aan de eisen van de grootste en kleinste bedrijven ter wereld.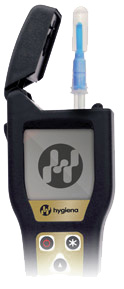 De EnSURE Luminometer is een kwaliteitsmonitoringsysteem dat gebruik maakt van één platform om data te verzamelen, te analyseren en te rapporteren, van meerdere kwaliteitsindicatoren. Dit maakt het systeem het meest gewilde apparaat voor voedselveiligheid- en kwaliteitsprofessionals
Door gebruik van state-of-the-art technologie en gepatenteerde ontwerpen is het EnSURE een gebruiksvriendelijk, flexibel en zeer accuraat kwaliteitscontrole systeem.
The SystemSURE Plus luminometer is the world's best-selling ATP Sanitation Monitoring System. From its compact design and easy-to-use software, the SystemSURE Plus is trusted to monitor sanitation and hygiene by manufacturers and facilities in
numerous industries.
De SystemSure Plus luminometer is 's werelds meest verkochte ATP Hygiëne Monitoringsysteem. Door het compacte ontwerp en de gebruiksvriendelijke software wordt het systeem gebruikt in tal van productiebedrijven en gebouwen in zeer veel soorten industrieën.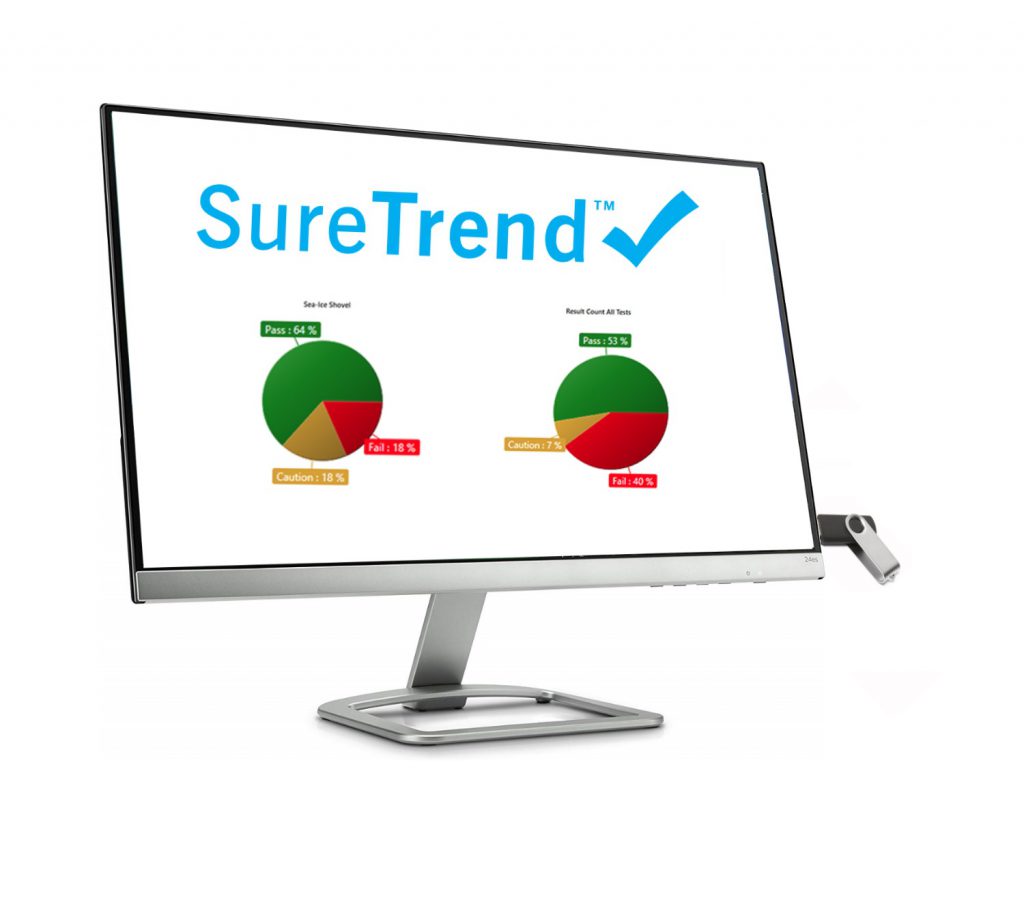 Trend tracking out of the box
SureTrend is data analysis software that allows you and all your stakeholders to monitor environmental hygiene whenever and wherever you want, and it's free with a Hygiena luminometer. Use SureTrend to:
– Track test results
– Quickly identify problem areas
– Analyze sanitation effectiveness
– Automatically generate reports
– Maintain records for audit
– compliance
– Facilitate continuous improvement