THE WORLD'S LEADING HIGH-LEVEL CLEANING SYSTEM.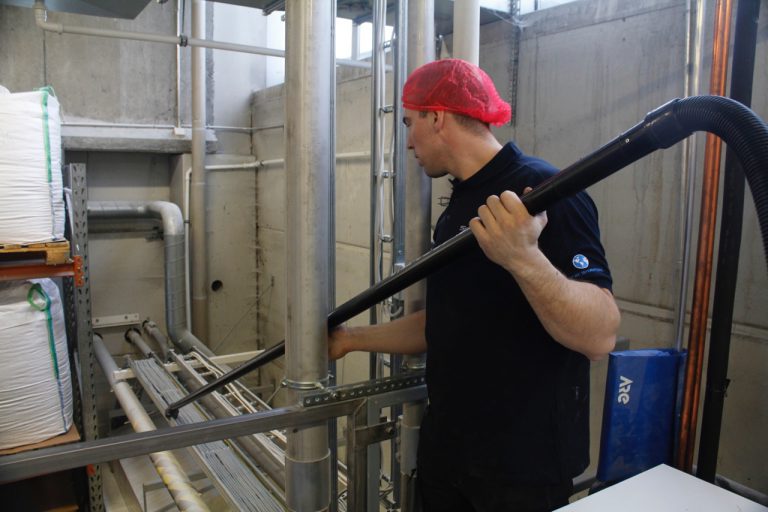 Spacevac Atex Reiniging Systemen
Onze Atex systemen zijn specifiek ontwikkeld voor ruimtes die aangeduid worden als Explosieve Omgeving. Het systeem garandeert 100% vonkvrije werking en zorgeloos werken voor de werknemers.
Al onze SpaceVac buizen, mondstukken, borstels en schoonmaak-accessoires beschikken over een unieke veiligheidsaansluiting-die niet los kan gaan tijdens gebruik- om er zeker van te zijn dat de veiligheid van de werknemer is gewaarborgd tijdens gebruik.
Volledig geleidende buizen set met dezelfde 38 mm doorsnee buizen, maar gemaakt van 100% carbon. Dit garandeert vonkvrij en antistatische werking in gesloten explosie gevoelige ruimtes.
Integrated hose-cuff adaptor to enable simple assembly of the system straight out of the box. The cuff will fit on any existing 38mm ATEX certified vacuum.
MONDSTUKKEN & HULPSTUKKEN
Ruime keuze aan specialistische antistatische borstels, carbon-fiber mondstukken en accessoires om verantwoordelijken meerdere opties te bieden bij het reinigen op grote
Al onze buizen, mondstukken en hulpstukken beschikken over ons uniek veiligheidsmechanisme voor de veiligheid van de werknemer; Safe. And. Fast. Easy. Release.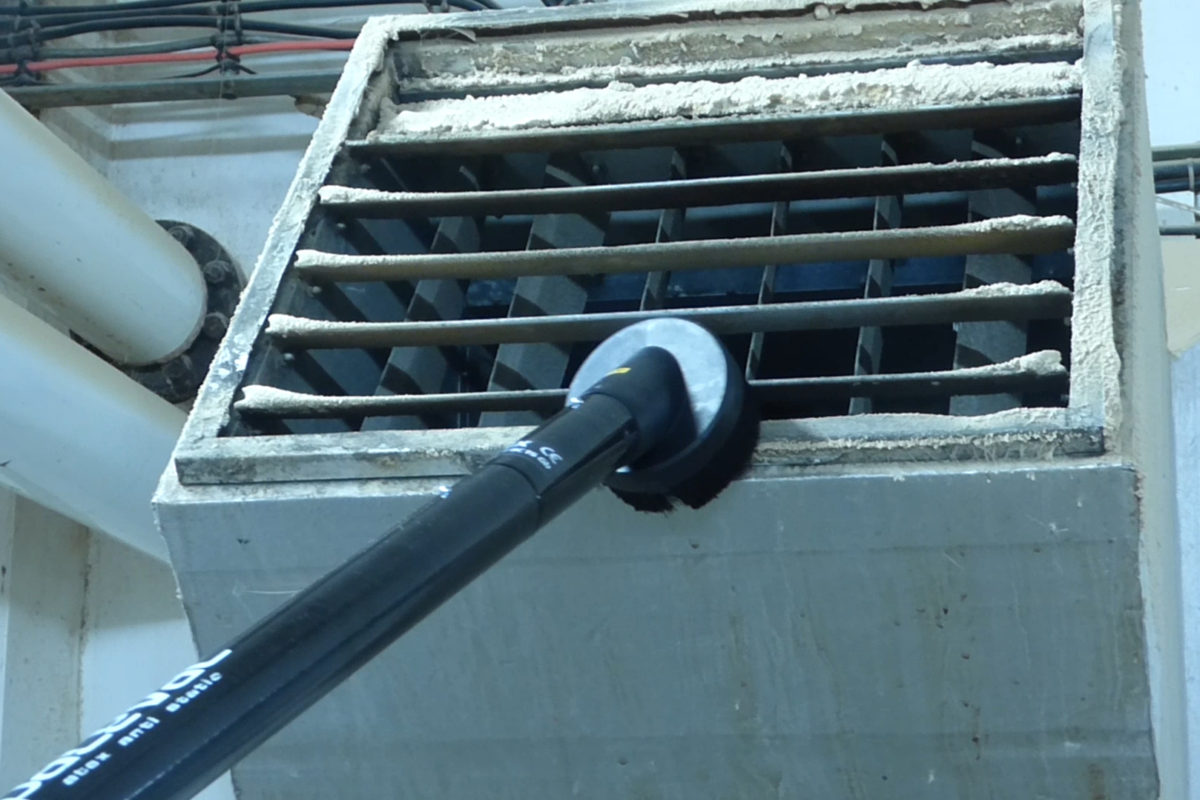 Het juiste gereedschap voor uw klus
Het SpaceVac Atex reinigingssysteem is uitgerust met een complete set aan op maat gesneden, antistatische borstels, hulpstukken en accessoires om de werknemer uit rusten met een veelzijdig schoonmaaksysteem. Al onze reinigingsbuizen, mondstukken en hulpstukken zijn voorzien van ons unieke veiligheidsmechanisme die zorgen voor de werknemers veiligheid tijdens het reinigen van leidingen, pijpleidingen, doorgangen en hoog gelegen werkgebieden om zowel over als rondom grootschalige inbouwmachines  te kunnen schoon maken.
Gegarandeerd Vonkvrije werking
Door het ontwikkelen van een volledig geleidende versie van ons hoogte reinigingssysteem, is SpaceVac de eerste in zijn soort die gecertificeerd werd als veilig voor het gebruik in Atex aangewezen Explosieve Omgevingen; daar waar brandbare stofdeeltjes en vuil zich in de loop van de tijd opbouwen. Ruimtes waar dit soort gevaarlijke omgevingen kunnen ontstaan zijn Voedsel verwerkende fabrieken, industriële omgevingen, opslag silo's, industriële wasserijen, houtverwerkende industrieën en meer.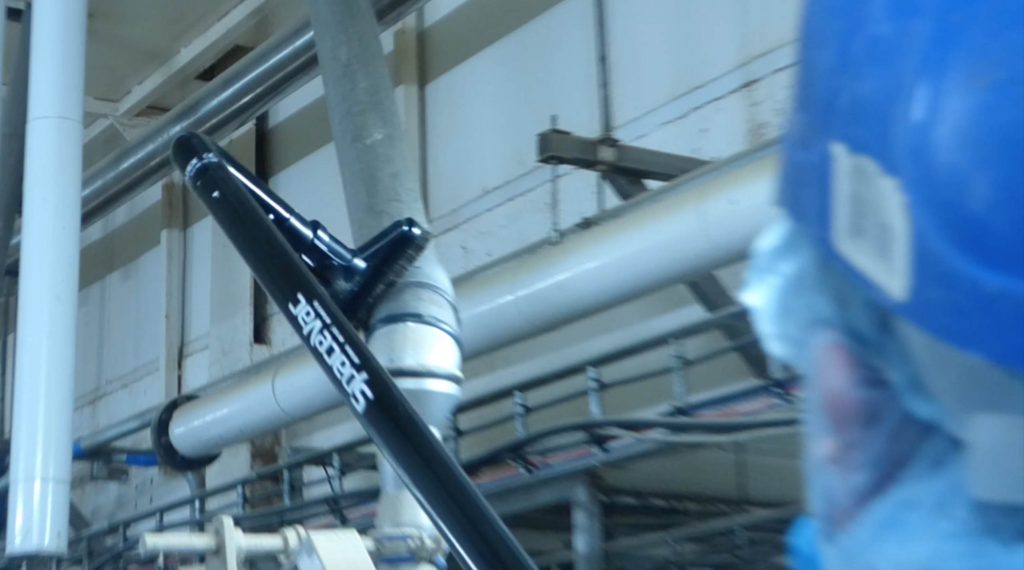 Bekijk hier hoe het systeem werkt